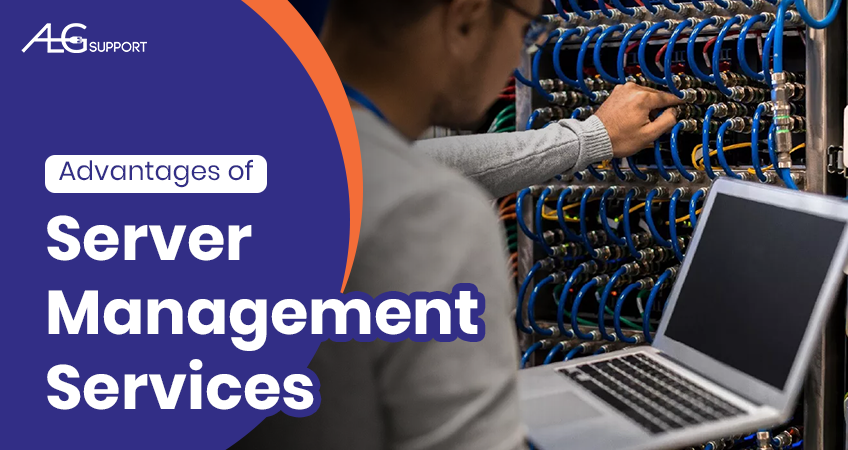 A server can be defined as the program or process by which a computer performs. IT infrastructure depends on the server of a computer. A sever helps a computer user to get knowledge or deliver knowledge with the help of the Internet. Server Management Services Estonia is the assistance that is performed in the server itself for the management and better functionality of the Server. This is the most valuable thing that is owned by everyone who has a server.
You can avail of this service on the following grounds:
For your company
If you are a web developer
If you are thinking to have your server.
Types of server management services
The Server Management Services mainly include:
Monitoring the Server- This means the check-up of the server or apps running over the server so that it does not give trouble while working in it.
Updating the Server- This is the process of modifying the app or software installed on the server.
Setting up the Server- The server needs to be configured according to the user. This is the process where actual configuration is performed.
Other things are also included in the Server Management Services. They provide the best of their service by helping you most possibly.
Advantages of Server Management Services
The server management services perform some basic factions that are highly beneficial that include:
Cost-Efficient:
Server management services are cheap and affordable. By using this service, you can save your companies 100-1000 dollars. Many server managements also provide free add-on that you can easily enjoy. You can also avail for your company a managed service. It is always better to choose a Server Management service over System Administrator.
Goodbye Worries
Managed IT Services a set of professionals that help your company or organization work without any extra headache. Any technical faults in the server, within no second the service provider deals with it. You can see positive growth in the company as you can only focus on your company matters, and the IT professionals will deal with it, providing you less worry.
Provides certain Rights
The server is not just an important thing; it is also a very unique and dedicated thing. When you find any fault in the server, you should not perform it by yourself; you should leave it to the team. The server management services are full of high-end professionals that can easily deal with the situation. They are very good at their platform as they are daily meeting this kind of situation. This gives you a lot of relaxation and also allows you to be free from any pressure.
Less time consuming
The servers sitting at the Remote Server Management Services are very fast in performing their work. The troubleshooting part can be highly time-consuming as it also requires a certain amount of research. But the professionals are always at your service to help you to fix any bug or issue in a minute.
Sometimes the time required also depends on the complexity of the issue. But the experts are also ready to meet any severity conditions. They always take less time and save you from meeting deadlines. So it is better to take their help rather performing it by yourself.
Supports 24*7
You can get a 24*7 service by availing of the Server and Network Management Services Estonia. Almost all server providers offer this service. No matter if you need help at midnight, they are ready to meet your service. They are highly professional in their work field. If they commit to providing you with nonstop service, they will do that. There are more than 2-3 service employees so that their elasticity doesn't get hampered.
Excess Security
If you choose the best service, then you can assure more guarantees. The high-end professionals will set up the preparation in the most secure way so that your company gets protected from any malfunctioning. Malfunctions or hacking is the most common scenario in the operation of servers that you don't want at any cost. It can make a huge loss to your companies' data. But with the best Server Management services, you do not have to worry about these things anymore.
Say no to Quit
The server Management services attract the most customers. There is no option to quit either you win or have to lose in the business field, but you will be a part of the game. You can anytime buy a server. And while buying, you are also availing yourself with the customization, employees, troubleshooting, researching, and protecting yourself from hacking.
Conclusion
By understanding the advantages of server management services, you are getting close to the protection of your company. This is a must-have thing, so you should quickly contact the Server Management Company and get their best services and enjoy their advantages without any doubt.