Managed Web and Application Hosting Services Estonia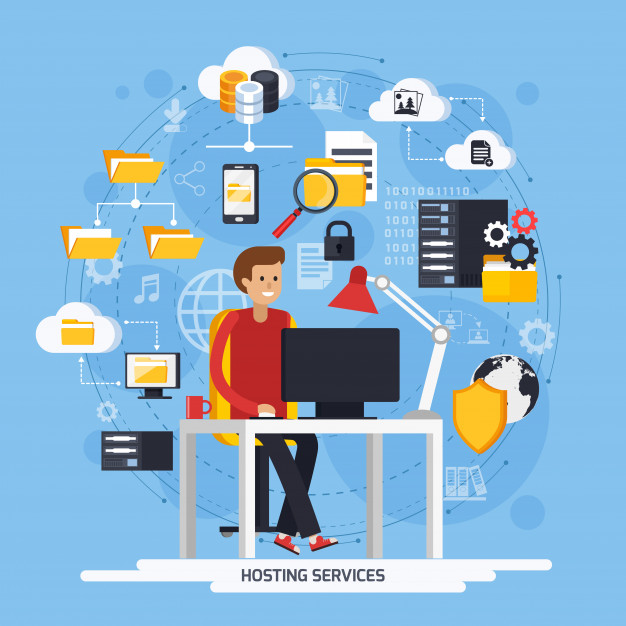 Managed web and application hosting is nothing but keeping the day-to-day management of servers, system hardware, and system software in the web hosting provider's hands. Hardware and other operating features are typically leased to a client as a part of the service agreement.
Receiving application-level management feels a lot like having a red carpet rolled out for you. It will also feel that way for your website visitors when they encounter a platform that loads quickly, reliably, and smoothly.
Suppose you are not aware of IT and its fields. In that case, it won't be easy for you to update yourself with the ongoing network systems. That's why one needs a managed web hosting service to concentrate on the job easily. Managed web hosting will take care of all the network-related issues and provide suitable solutions for our network to perform better.
An entrepreneur very much knows the value of time. The time we spend on managing the website-related issues will badly affect your organization, as you will have to find an expert and spend time with him to find a suitable solution for your network issues. Here, we could depend reliably on web hosting management to reduce the cost and use the time wisely, where you do not need to take the pressure.
Key Features of Managed Web Hosting Services
The key features of managed web hosting services include,
Server monitoring: Monitoring the server regularly will help us detect any threats that affect our server. It will ensure the smooth operation of our server. Cloud management services provide 24×7 surveillance to our server.
Expertise & security: – Managed web hosting will make sure to offer expert services to the client. It also ensures the safety of the system and service. There is no need for any expert to solve your server problem as the server itself an expert in detecting and correcting the issues within.
Backup: – The data you have are safe with the hosted server. It never evaporates from the system. Even if it is deleted without notice from the user, it can be automatically restored.
Lower operation cost:- Unmanaged hosting services are more expensive than a managed web hosting, so that a managed web hosting can lower your cost of operation.
Why Choose Us?
We, managed web hosting services Europe, are a team of experts, who work to give our customers a better experience. We ensure proper maintenance and customer service from our side. Managed web and application hosting is an efficient choice for small businesses with limited IT staff. Online stores with high traffic, online enterprises that require up-to-date security features, the website with heavy back-end-needs. For the same, we are always ready to communicate with our clients and feel responsible for giving them better knowledge about our field.
Our Expertise
When it comes to Managed web hosting services, we have expertise in following sectors:
Hardware and software updates
Software installation
Backup services
Troubleshooting
Security checking
Proper maintenance of the server and so on
We have our services in different countries. Germany, Austria, Belgium, Norway, Netherlands are some of them, where we provide 100% confidence to our clients. So feel free to connect with us to avail our managed web hosting services Estonia.
For more information please contact us.